5th July 2022
HISTORY 9 this Saturday…….
IT'S FINALLY HERE, ARE YOU READY!?
This Saturday the Season 9 Finale History 9 takes place LIVE at the Hagard Centre in Coventry and what a blockbuster show awaits as The CPW Galaxy get to see the biggest match in CPW History Tommbie vs Will Starr for the CPW Lineal Heavyweight Championship and the co-main is arguably the biggest Lioness match of all times as the CPW Lineal Women's Champion Chantal Jordan takes on long time rival the former champion Harley Harris.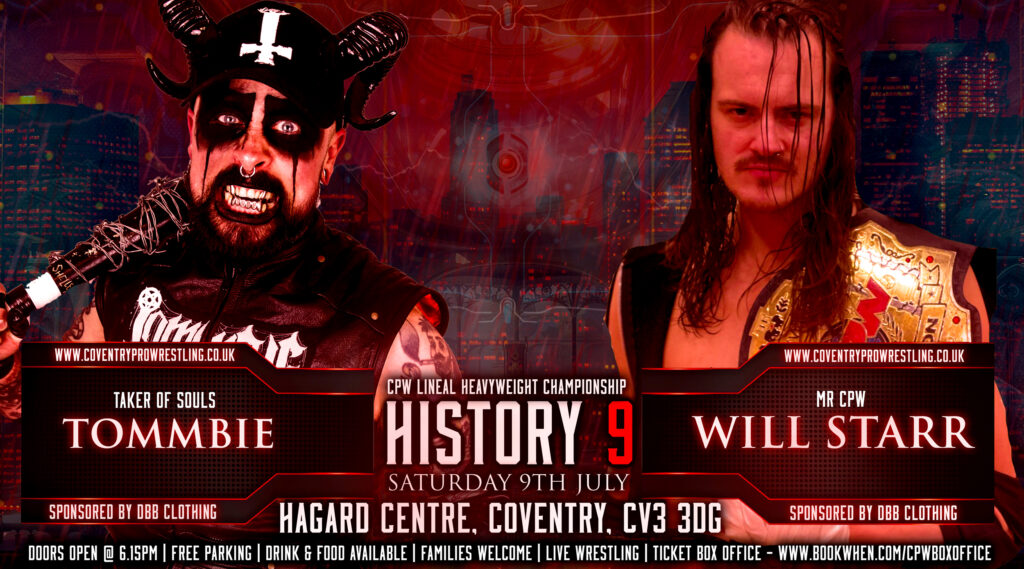 CLICK HERE FOR TICKET INFORMATION
The show will feature 9 jaw dropping matches
Dread defend his CPW Heavyweight Championship against Leyton Simms and Danny Doc
Persuasion will put the CPW Tag Tea, Championships on the line in a Gauntlet Match
Shawty will compete in a Triple Threat Match against CPW Galaxy Champion Mia Cortez and Alfie
Taco vs Morris for the NextGen Wrestling Heavyweight Championship
Brandon Jordan faces a NEW member of the Trinity Rebellion
The Lioness 2022 Golden Ticket will be competed for in a Fatal 4 Way Match between Emma Cross, Kiara, Ruby and the Young Lioness Champion Carrie
Russell Hardwood vs Alpha