19th December 2020
We are not leaving you without an Xmas Bash……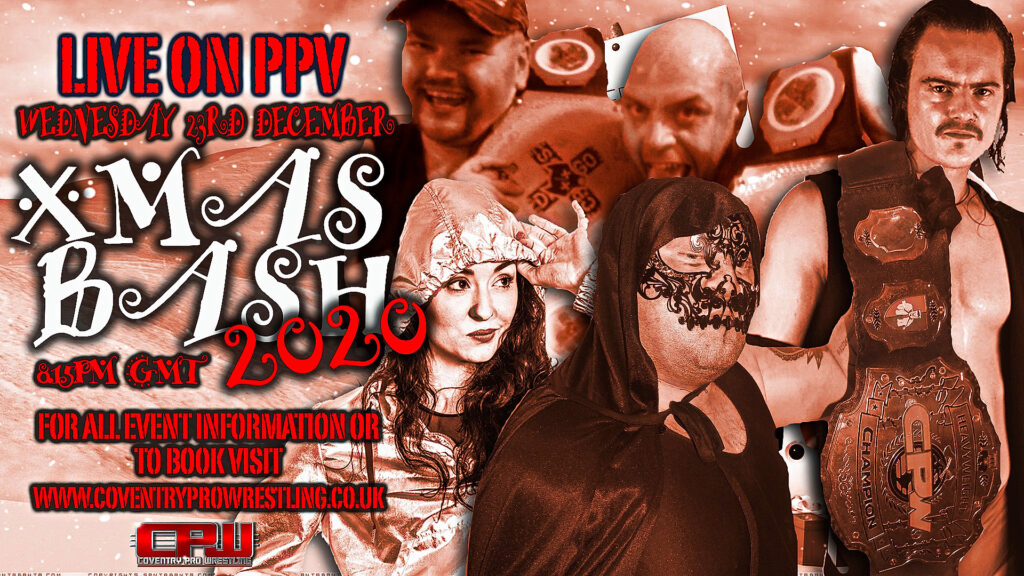 There was no way that we were going to 'cancel' Christmas here in CPW so ladies and gentlemen the Xmas Bash 2020 will be going down LIVE on PPV!!
The excitement will be the same, the matches will be just as epic because the Xmas Bash is our second biggest show franchise and it has hosted some of our greatest matches of all times and we expect to see some CPW Classics LIVE Wednesday 23rd December!!
See the huge main event between the New Blood Wrestling Champion Niall Fairchild and the CPW Lineal Heavyweight Champion Cleo also Kiara will bid to become only the third ever CPW Lineal Women's Champion as she takes on the champion Alfie Rogue who has reigned supreme for a staggering 329 days!!
How about Apollo Vela vs Will Starr, after the last few weeks of battle the two will finally end the war and we will also see Morris in action, the CPW Tag Team Champions Team Madness, Tommbie and more!!
So be there for this extra special CPW Christmas PPV special.