27th December 2019
XMAS BASH 2019 RESULTS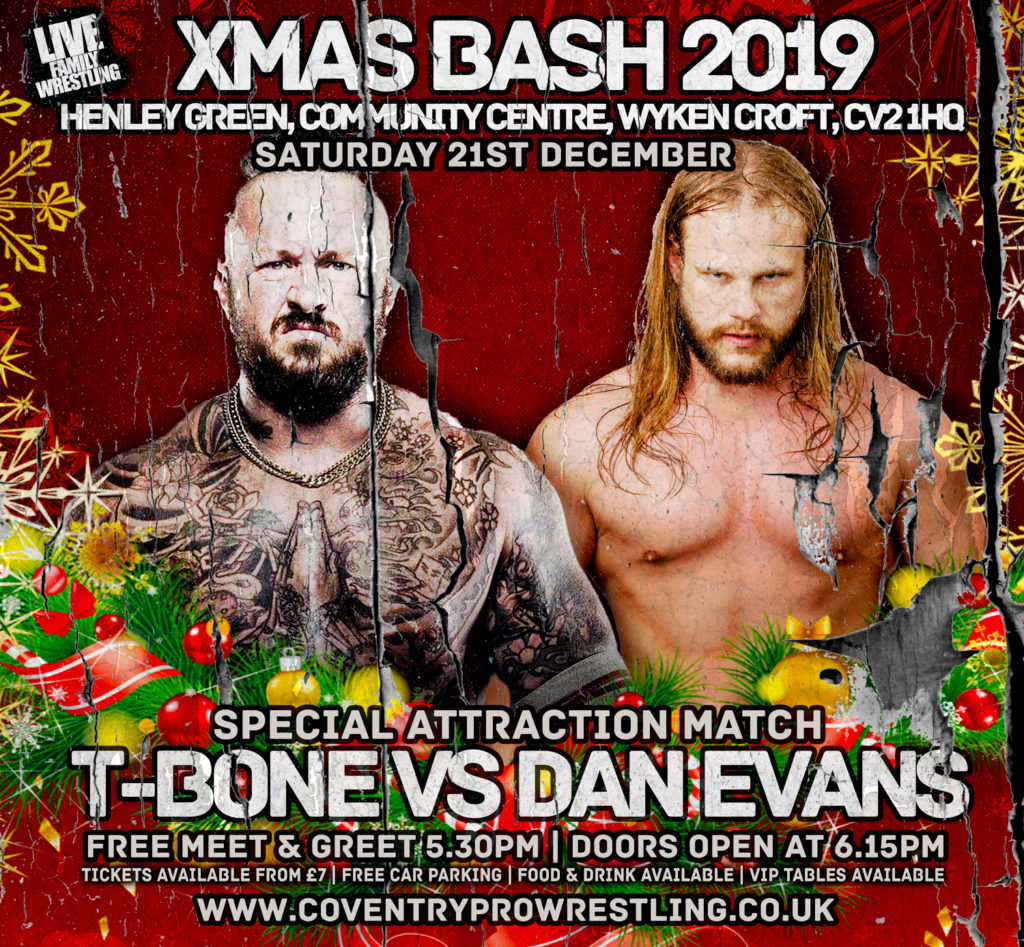 Xmas Bash 2019 Results
=====================
CPW Lineal Heavyweight Championship
Will Starr def Morris
CPW Heavyweight Championship
Niall Fairchild def Jimmy Vice via DQ
NextGen Heavyweight Championship
James Cross def Scott Oberman, Tommbie & Bashby
CPW Women's Championship
Lucia Lee def Lana Austin
CPW Tag Team Championship
Living Proof def 666 Pack
Special Attraction Match
Dan Evans def T-Bone
2019 ROTG Tournament Final
Apollo Vela def Morgan Black
8 Man Tag Match
Drake Wynter, Alex Conners, Iron Serb & Kevin Issac def Eli Conners, Frankie Summers, Dr Gage & Mr Ace
=====================================
Match Of The Night
Lucia Lee vs Lana Austin
Performance Of The Night
Lana Austin – Set the bar for 2020 in the CPW Women's Division
OMG Moment Of The Night
– Lucia Lee cashing in her 2019 CPW Women's Golden Ticket to become a unified CPW Champion adding the CPW Galaxy Championship to her collection.
– The unmasking of Apollo Vela and it turned out to be FIFI 😲
=====================================
CPW Championship Landscape
Will Starr retained the CPW Lineal Heavyweight Championship with a bruising victory over Morris.
Lucia made history by winning the CPW Galaxy Championship and then went on to defeat Lana Austin to remain the CPW Women's Championship in doing so Lucia Lee becomes the longest reigning CPW Women's Champion in our history and also the first female to ever become a unified CPW Champion.
Despite losing Jimmy Vice held onto his CPW Heavyweight Championship after being disqualified in his title defence against Niall Fairchild.
New CPW Tag Team Champions were crowned as The Living Proof were able to defeat 666 Pack in a thrilling match.
James Cross closed a phenomenal 2019 for himself with a victory in a star studded Fatal 4 Way Match.
Cleopatra formally known as FIFI became the new Ruler Of The CPW Galaxy after beating Morgan Black in the disguise of Apollo Vela.