Tag:

James Cross
Yes it's that time of year and New Blood Wrestling returns with it's last show of Season 6! See Lucia Lee take on Natalie Wild in the 2019 CPW Queen Of The Galaxy Tournament, Dr Gage vs Iron Serb for the Hakimpur New Blood Wrestling Championship, JJ Roberts, Niall Fairchild and lots more! Tickets can be purchased from the CPW BOX OFFICE or can be brought on the night.
USE CODE: Queen AND GET 10% OFF YOUR BOOKING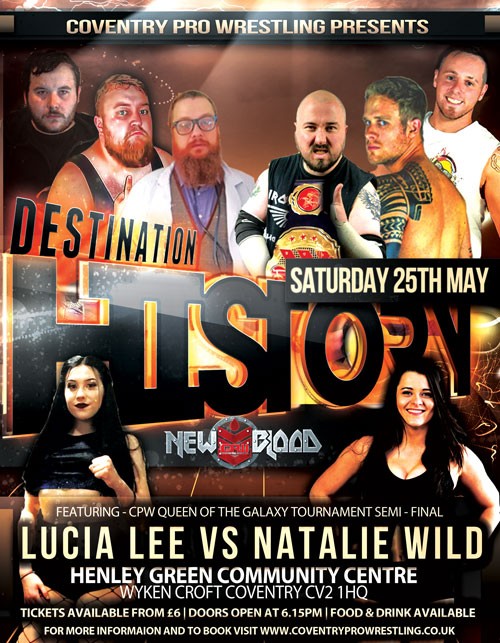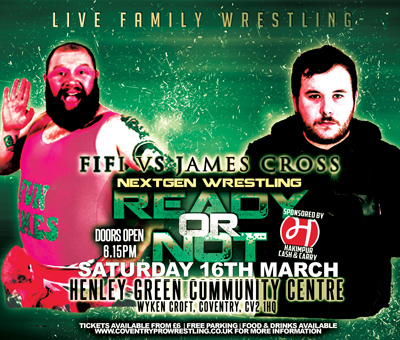 FIFI booked his place in the History 6 main event with his Elimination 2019 Match defeating 19 other men and one of those guys was James Cross who asked for this match after FIFI broke his nose and he has got his wish LIVE at Ready or Not!