22nd May 2019
History 6 is almost here…..
The biggest night in CPW history is almost here as are just weeks away from HISTORY 6!!!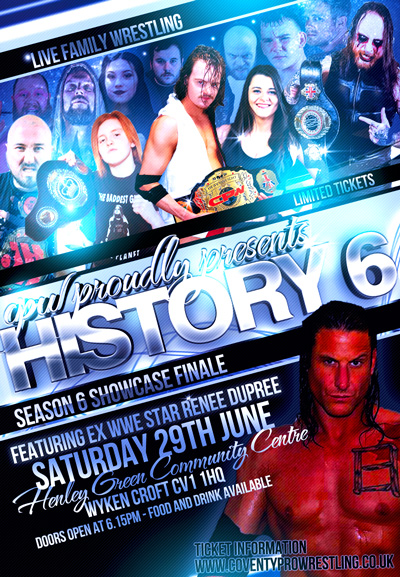 Witness the CPW return of ex WWE star Rene Dupree as he faces the CPW Lineal Heavyweight Championship Will Starr in a MEGA main event! Also see CPW Women's Champion Chantal Jordan vs Lucia Lee, The CPW Tag Team Champions the Merseyside Murder Squad face their biggest match to date as they collide with the Hunter Brothers!
The show will be stacked and you don't want to miss the chance to be a part of this Historic night! Tickets are now on Sale via the CPW Box Office