24th September 2019
IPPV details for CPW vs The World……..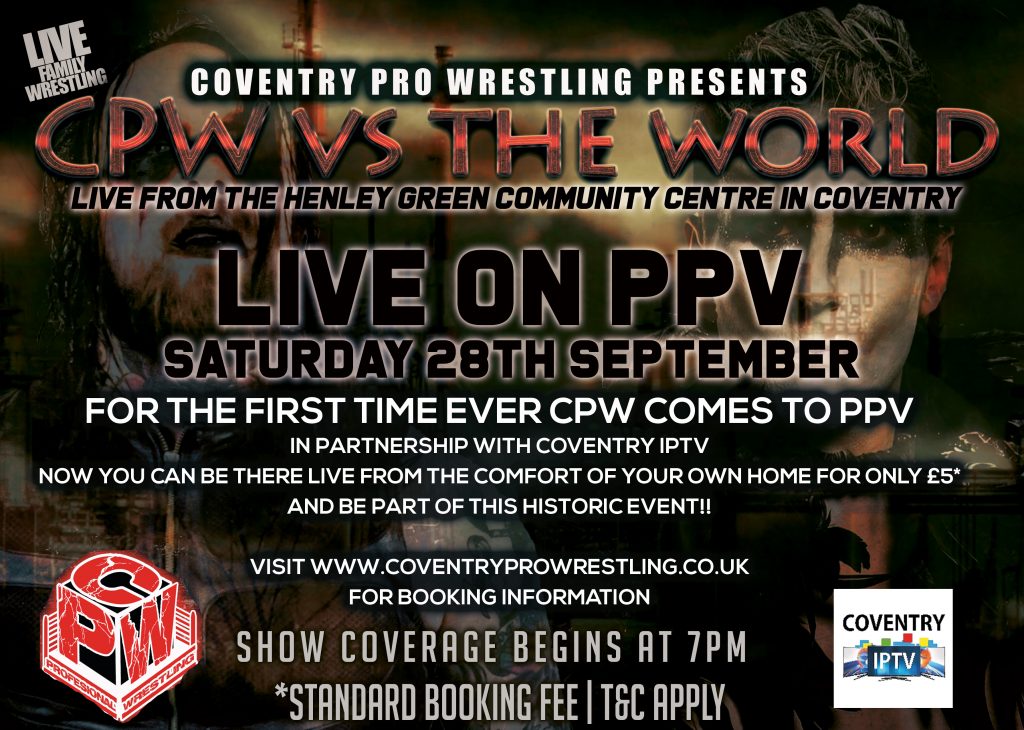 For the first time in our 6 year history we are going LIVE by PPV.
Don't miss any of the action of this huge Super Show featuring Cara Noir vs Tommbie, Will Starr vs Steve Valentino and more!!!
For ONLY £5 you can get to be part of this historic occasion so book yours now.