20th April 2021
The latest CPW action is available now….
NextGen Wrestling Moonlight Episode 16 is now available to rent and is the final stop ahead of Friday 23rd April's ADRENALINE 2021 PPV.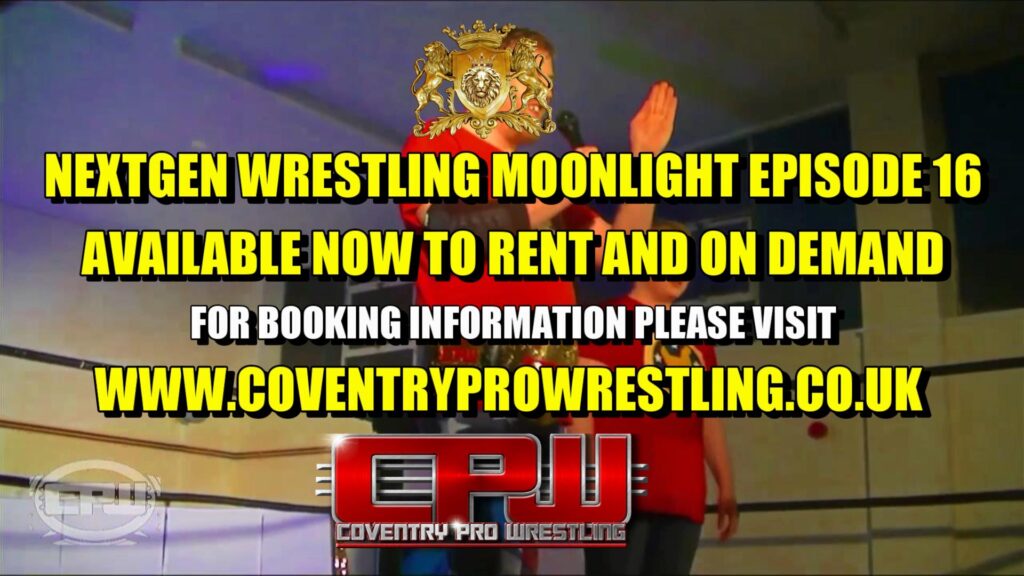 This week sees a HUGE main event as the Wrestling Mafia Niall Fairchild & Will Starr team up with the 'Taker Of Souls' Tommbie to take on the team of the Wrestling Mafia Dark & CPW Heavyweight Champion Alex Conners also on the show is a shocking twist between Kat Von Kaige and the 2021 Golden Ticket Holder Emma Cross.
So catch up on the latest CPW action today and see what matches will be happening at Friday's ADRENALINE 2021 PPV!!