5th September 2019
Will Starr to headline the Big Drama Show on the 14th September…..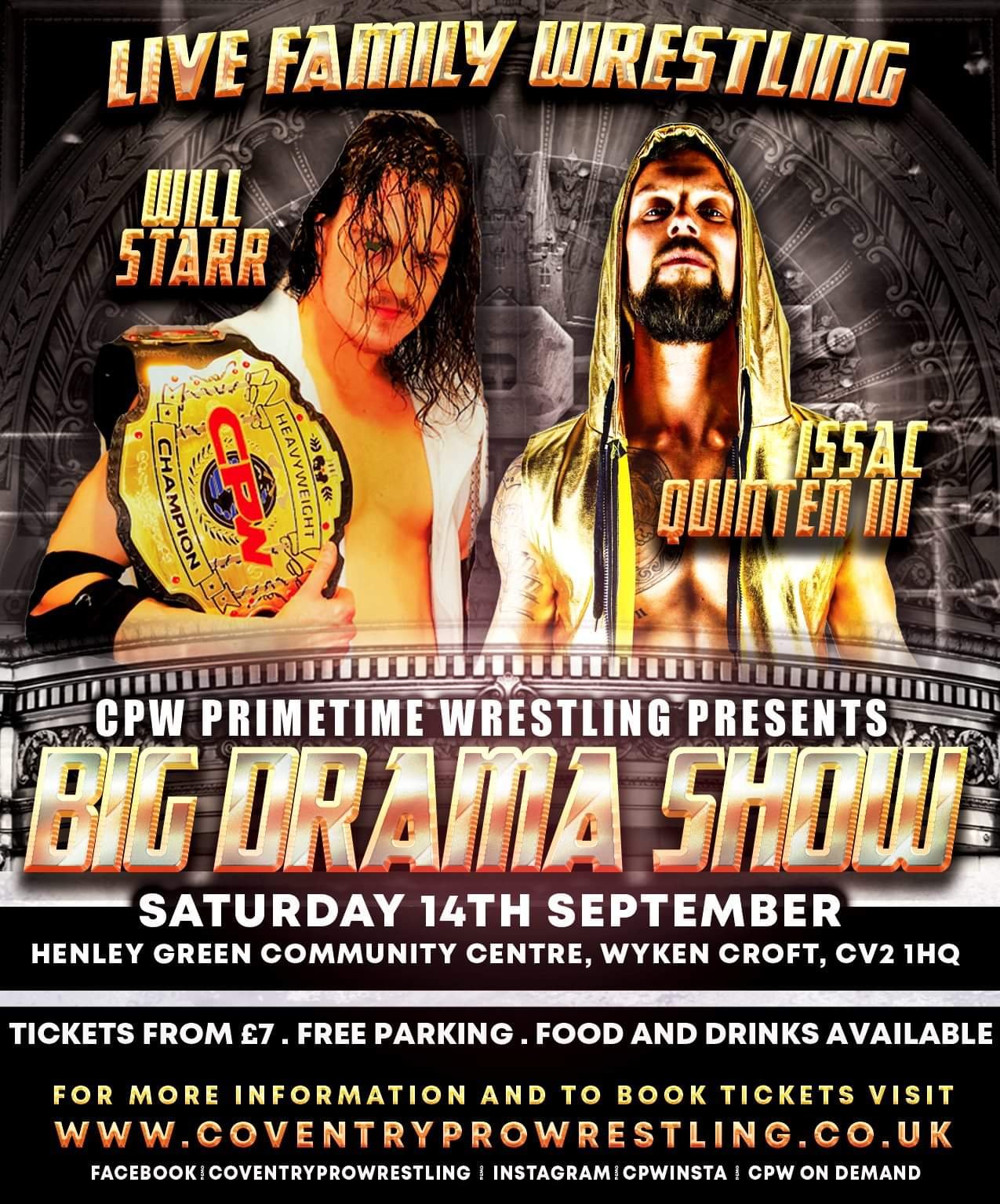 It's only appropriate that the first match officially announced for Season 7 contains the CPW Lineal Champion Will Starr and at the first show of season 7 CPW Primetime Wrestling presents – BIG DRAMA SHOW the 'Chosen One' will go one on one with the returning Issac Quinten III!!
Issac Quinten III returned to his country retreat during our Off Season' after his History 6 loss to Morris, not only did Issac lose the CPW 2019 Golden Ticket to the 'NBO Warrior' but it was the first time that he had suffered a loss by pin fall in his 3 year career and Issac has promised to return and regain "his top spot" in CPW but he should have been careful of what he wished for because the CPW General Manager Katie Smith has granted Issac his wish and Saturday 14th September he will face the man who stands on top of the CPW mountain Will Starr!!
These two have History In fact they co main evented History 5 in a British Wrestling Rules Match and it was a match that Will Starr left victorious but with Will Starr's eyes and focus potentially on his CPW Lineal Heavyweight Championship defence against Morris at the CPW presents – The Xmas Bash 2019 in December could Issac actually pull of the victory which would catapult him back amongst the CPW elite?
We can't wait to find out Saturday 14th September at CPW Primetime Wrestling presents – BIG DRAMA SHOW
Save money on our new VIP tables for up to 8 people or book Ringside Seating and General Admission today at the CPW BOX OFFICE