28th January 2022
CPW SUPERSTARS PROJECT SEASON 7 REGISTRATION IS STILL OPEN……
The experience of performing under the CPW lights is something magical and now YOU can for one night feel what it is to be a Coventry Pro Wrestling Superstar.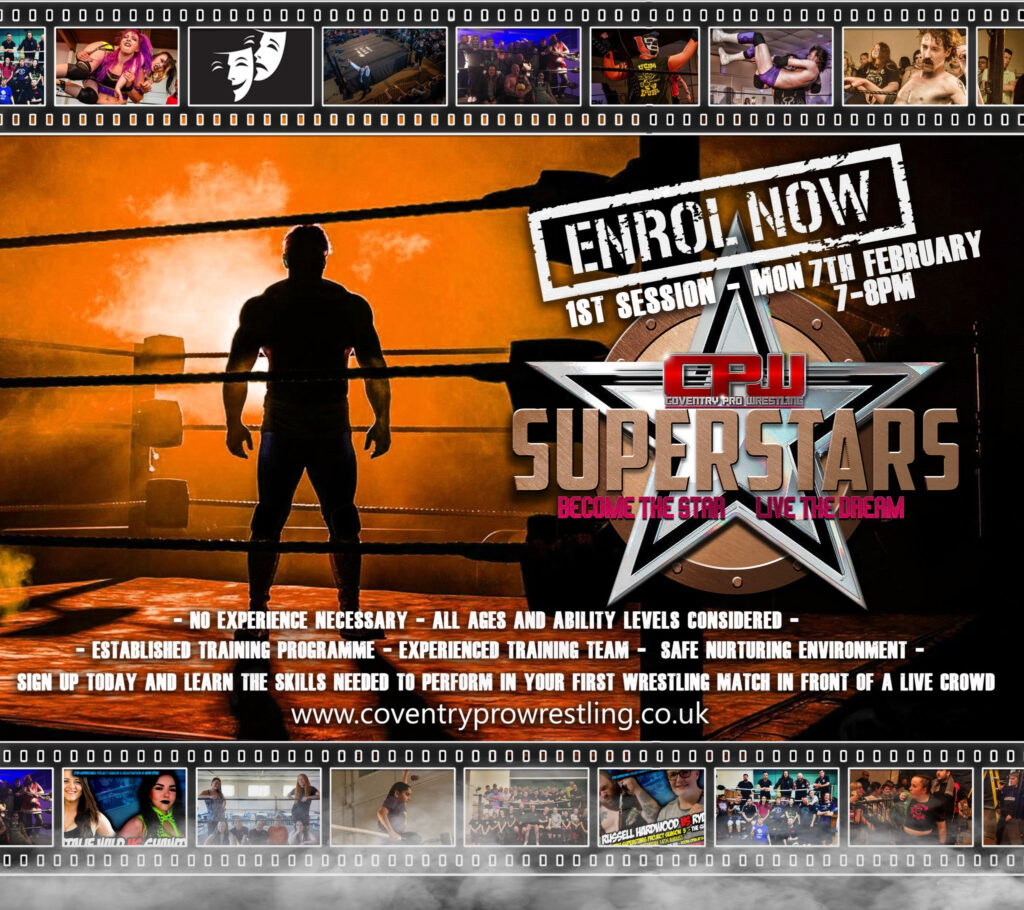 Our unique CPW Superstars Project Training Camp for males and females gets underway Monday 7th February in Coventry as students train ready for a night wrestling in front of their friends and family in April.
You too can follow in the footsteps of Shawty, James Cross, Charlie, Emma Cross, Carrie, Gary Ford in making their wrestling dreams come true!!
To book your place on Season 7 please visit the CPW BOX OFFICE www.bookwhen.com/cpwboxoffice
For more information visit: SEASON NEWS