18th March 2019
Our one night of Xtreme action is nearly here……….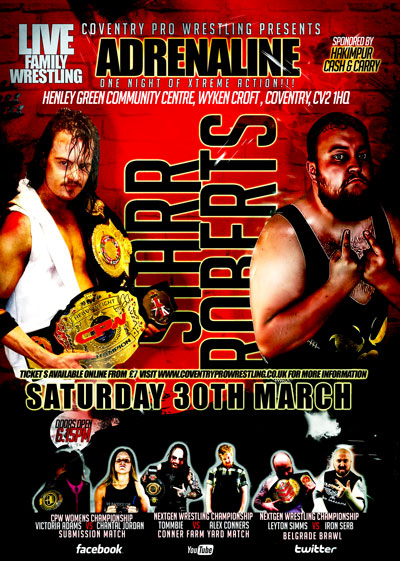 Saturday 30th March we see our annual night of Xtreme family wrestling entertainment as we bring you ADRENALINE 2019!!!
See Will Starr defend his CPW Unifed Heavyweight Championships against JJ Roberts, Victoria Adams vs Chantal Jordan in a submission match for the CPW Women's Championship plus Tommbie defends his NextGen Championship in a Conners Farm Yard Match and more!!!
Book your tickets today at the CPW BOX OFFICE and witness this XTREME night of action!!!!