27th December 2020
The final show of 2020…..
CPW return one last time in 2020 as they bring you Revenge LIVE on PPV.
We have produced 32 shows this year and in a year that has been tough for everyone but we have kept the desire to entertain the CPW Galaxy no matter what and now we are here the final production and what a show it will be as we get to see out the year with 3 Stages of Hell Match between Tommbie and Dan Evans whilst the CPW Heavyweight Champion Cleo will be in action along with Morris, Drake Wynter, Niall Fairchild, Team Madness, 'The Chosen One' Will Starr and more!!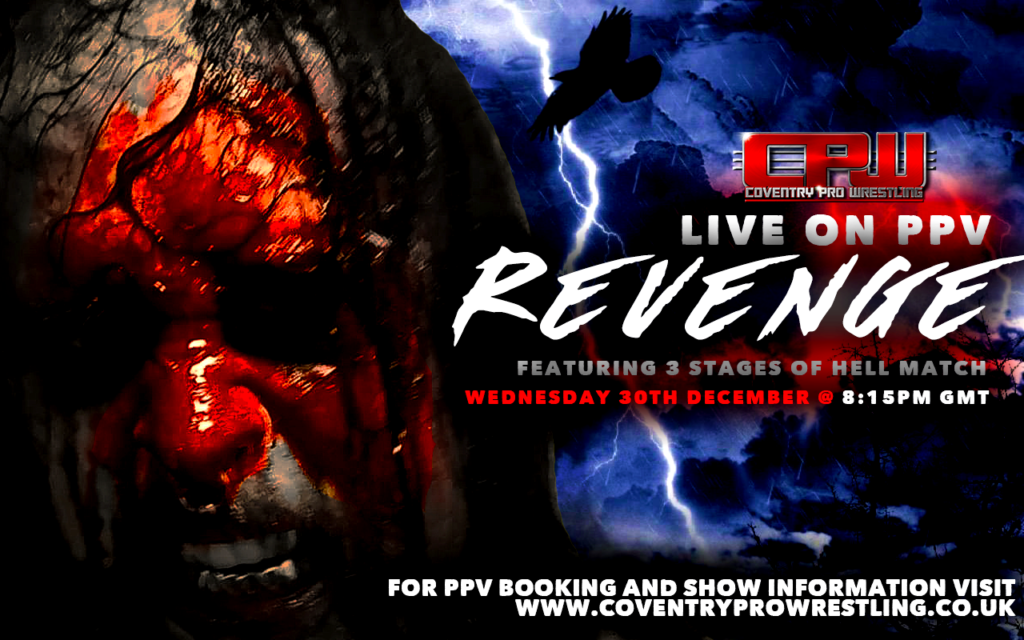 So join us LIVE on PPV Wednesday 30th December from 8:15pm GMT and see your wrestling year out with a BANG!!