18th February 2022
News on the latest CPW Action……
History making show airing tonight at 9pm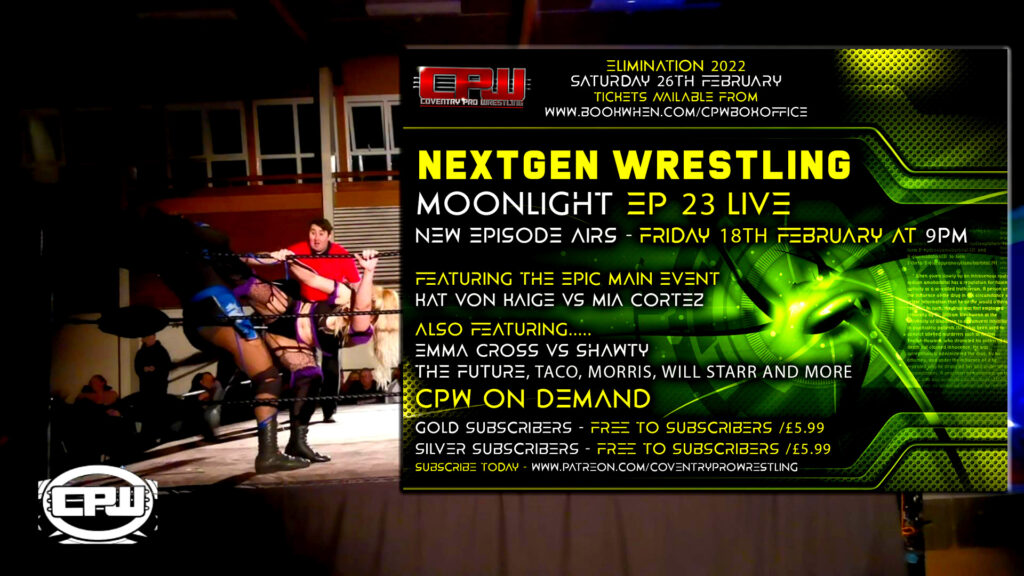 Gold and Silver Subscribers can watch the first airing of the history making NextGen Wrestling Moonlight Episode 23 which was filmed LIVE in front of a CPW Galaxy audience.

The show is headlined by Kat Von Kaige vs Mia Cortez and for the first time this season on NextGen Wrestling Moonlight the Undisputed CPW Heavyweight Champion Will Starr comes face to face with Tommbie.

This first time airing will not be available after the show is finished and will be added to all subscribers on Saturday.