18th October 2021
NEW BLOOD WRESTLING LIVE 2 RESULTS….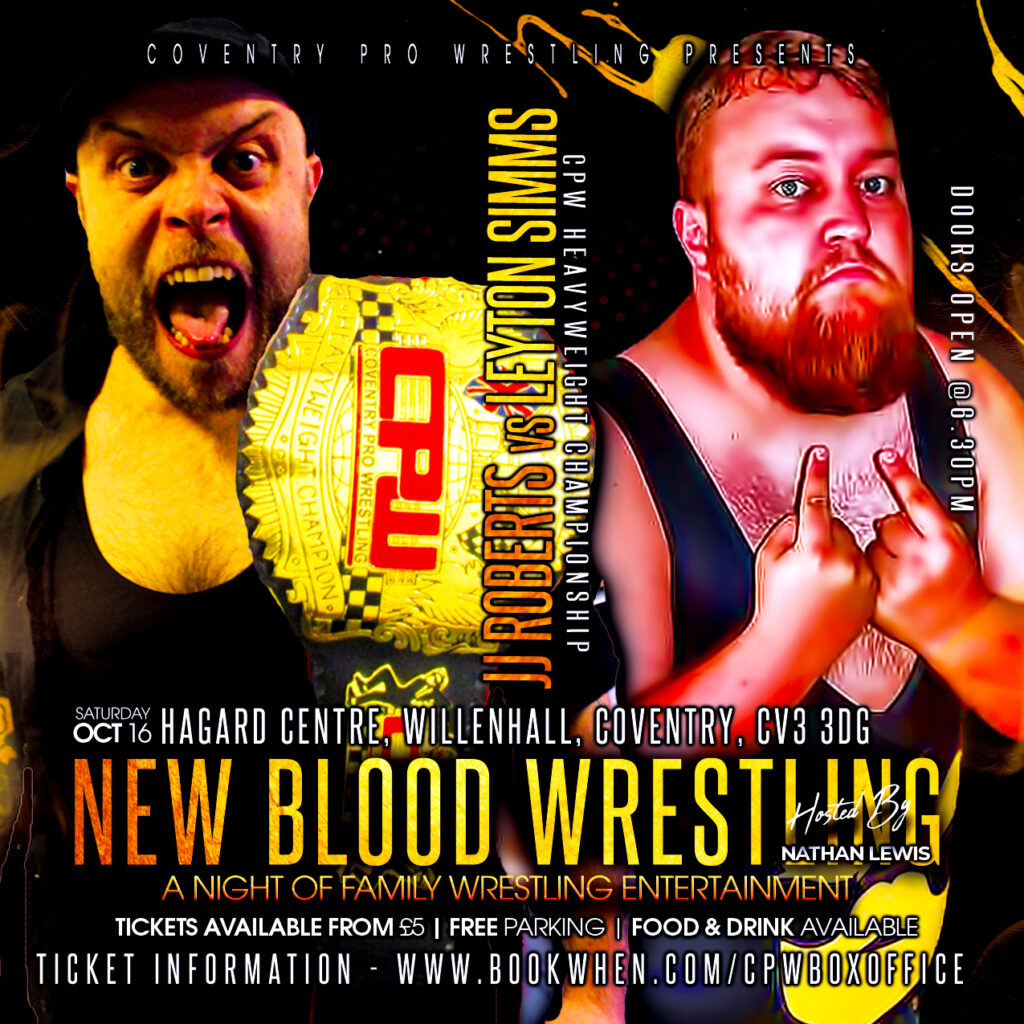 New Blood Wrestling LIVE 2 Results
CPW Lineal Women's Championship – Harley Harris def Alfie & Natalie Wild
CPW Heavyweight Championship – Leyton Simms def JJ Roberts
CPW Young Lioness Championship – Shawty def Carrie
CPW Academy Championship – Reubens def Charlie
666 Pack def Rydog & Mr Ace – Persuasion
Jayrow def Lucky Bowden
Will Starr def Robert Cambridge
Match Of The Night – Leyton Simms vs JJ Roberts
Performance Of The Night – Reubens for winning his first ever CPW Championship
OMG Moment Of The Night – New Referee TJ Dean costing Natalie Wild the CPW Lineal Women's Championship
CPW Championship Landscape
Leyton Simms remained the CPW Heavyweight Champion defeating JJ Roberts in a fantastic Main Event oh he also destroyed the self proclaimed 'Mr CPW' Will Starr with Tommbies barbwire bat
Shawty became only the second CPW Young Lioness Champion in the titles history beating inaugural champion Carrie.
'The Commissioner' Charlie's second reign as CPW Academy Champion came to an end and it's now Reubens who sits on throne as the CPW Academy's best.