5th September 2021
CPW SUPERSTARS PROJECT SEASON 6 – ENROL TODAY!!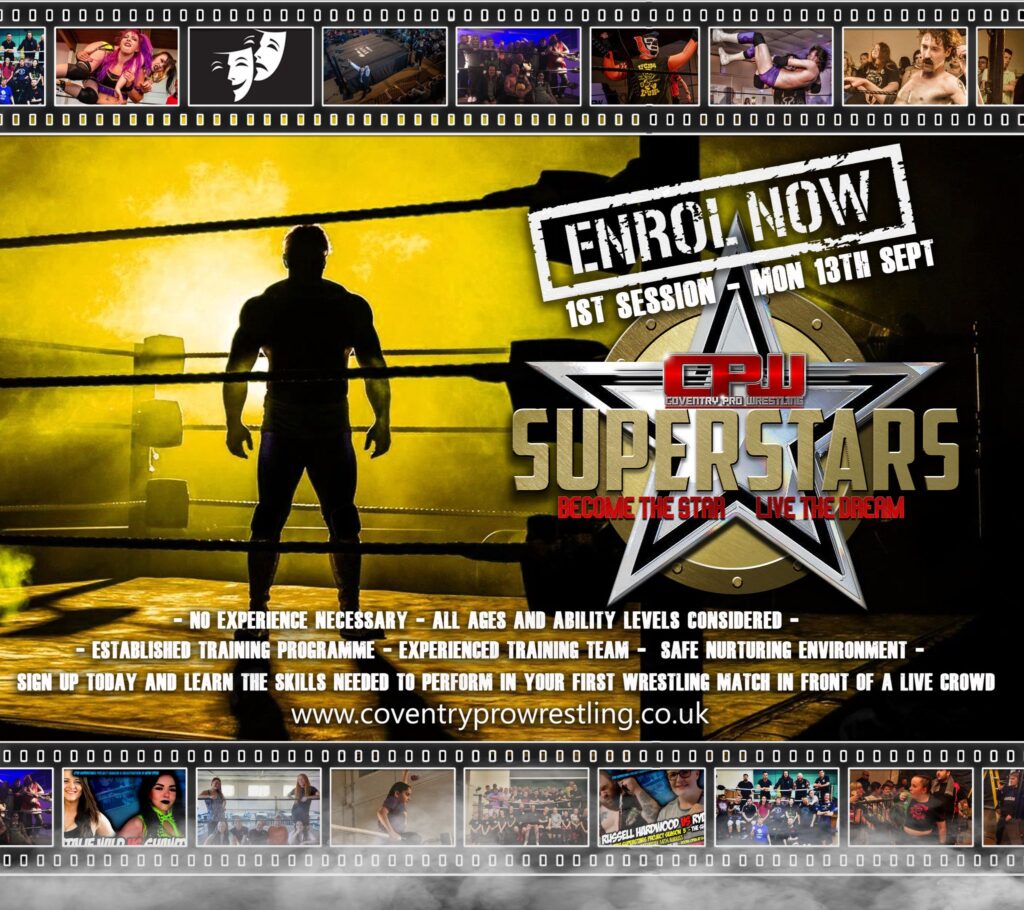 LIVE THE WRESTLERS DREAM
2020 was a tough year for us all and one thing is for certain in 2021 we now need to live life like there is no tomorrow so seize the chance too live out your wrestling dream!!
Current CPW stars like James Cross, Shawty, Emma Cross, Charlie and more have all been graduates of the CPW Superstars Project and gone onto do unbelievable things on our main rosters even today some still take part in the Project because of it's undoubted uniqueness and the opportunities it brings.
VISIT: CPW SUPERSTARS PROJECT SEASON 6 INFORMATION
TO ENROL: CPW BOX OFFICE